8 Best Free Printable Worksheets for Preschoolers
Here at Kindergarten Ready Skills I've created SO many guides, learning games, and free printable worksheets for preschoolers to make the journey of preparing for kindergarten easy, effective and stress-free for families. In this post I'm going to tell you about the 8 very best free preschool printables and exactly where you can get them!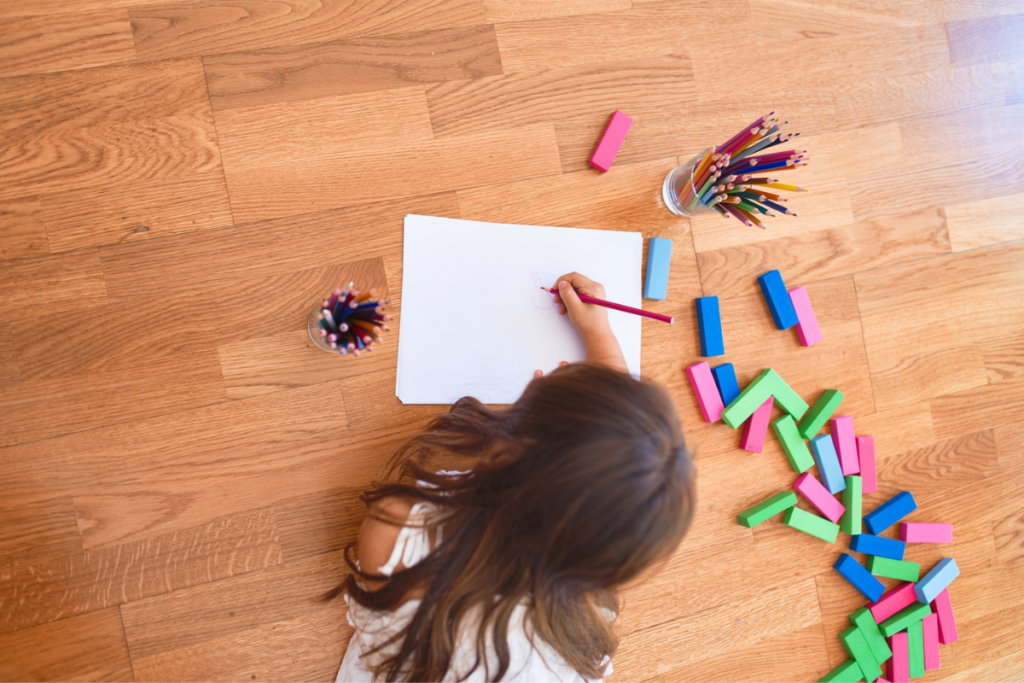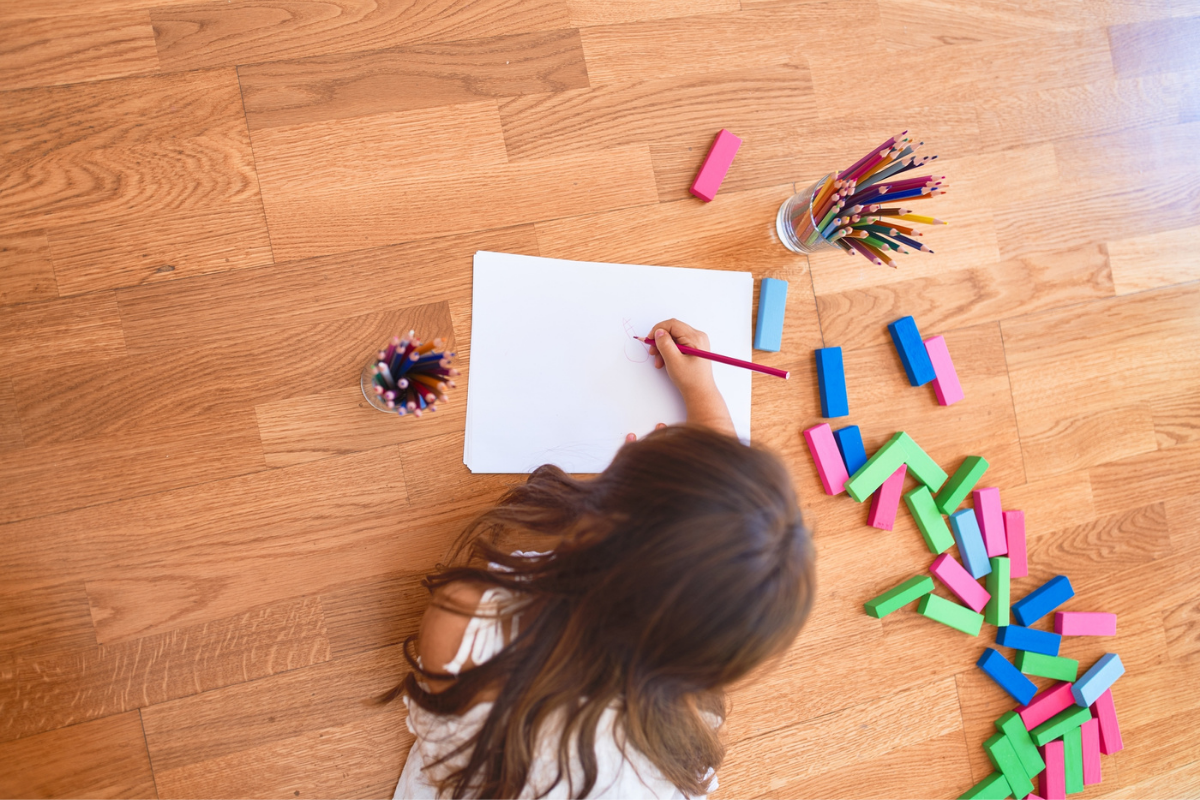 FREE PRINTABLE WORKSHEETS FOR PRESCHOOLERS
If you have a preschooler, here's the first thing you should know: I LOVE sending my community (a.k.a. my email list) super helpful and free learning resources just as often as I possibly can.
I even like to do a freebie series when I can. This has included things like 14 days of Valentine's Day freebies and 25 days of Christmas freebies.
If you are not part of my incredible community yet, take a minute to join now and be sure that you always have an easy learning activity on hand.
The fun worksheets that I'm going to tell you about in this post will cover basic concepts like:
fine motor skills
alphabet worksheets
preschool math & number recognition
basic shapes
and so much more!
Now let's dive into the free worksheets.
PRESCHOOL AT HOME STARTER KIT
Grab the FREE your Peschool at Home Starter Kit
Includes a teacher designed Kindergarten Readiness Checklist + so many more valuable insights!
This is by far the most popular freebie I've ever created.
In fact, over 100,000 families are using this at home with their preschoolers.
Here's why you need it:
With just a few simple adjustments you can calm the chaos, make more real learning happen, and actually enjoy preschool at home.
The Preschool at Home Starter Kit is the perfect first step!
It includes:
Top 10 Preschool at Home Tips
Kindergarten Skills Checklist
Daily and Weekly Planning Sheets
Alphabet and Number Art Prints
Letter & Number Coloring Sheets
And just like all of the fun activities I'm sharing with you in this post, it's absolutely free.
FREE PRINTABLE PRESCHOOL ACTIVITY PACK
Inside scoop: These printable worksheets are just a collection of the most popular freebies that I sent out to my email list in 2021.
That's good news for you, because even if you're late to the game you don't need to feel like you've missed out on the past goodness.
Here are some of the educational worksheets included in this one:
Letter Sounds
Patterns
Shape Match
Same Match
Color Sort Math
Writing Practice
Phonics Cut & Glue
FREE SPRING ACTIVITY BOOK
If you're looking for seasonal learning fun, the Free Spring Activity Book is the perfect fit.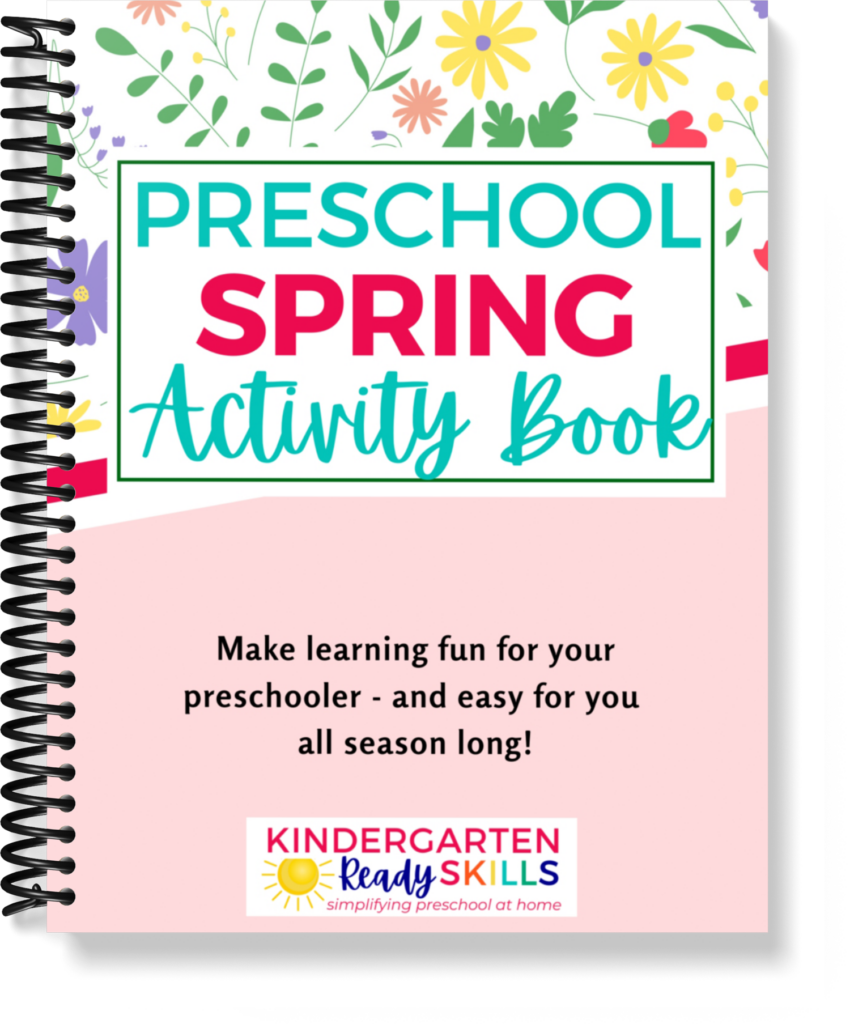 Get THE free
Preschool Spring Activity Book
This activity book includes spring themed free worksheets for skills like:
Letters
Numbers
Counting Skills
Writing Practice
Tracing Practice
Coloring Pages and more!
SMART PRESCHOOL SUMMER GUIDE
If you're starting to plan for the summer, this will be a perfect resource for you!
Smart Preschool Summer Starter Guide
Learn simple tips and strategies to make real learning happen all summer long!
This is the a perfect first step to make learning happen this summer! It includes:
Top 5 Summer Learning Tips
Kindergarten Skills Checklist
Weekly Planning Sheets
Preschool Sensory Learning Ideas
Starter Activities
FREE PRESCHOOL NUMBERS ACTIVITY BOOK
If you're looking for help with math, these free preschool worksheets are perfect for practicing numbers 1-10.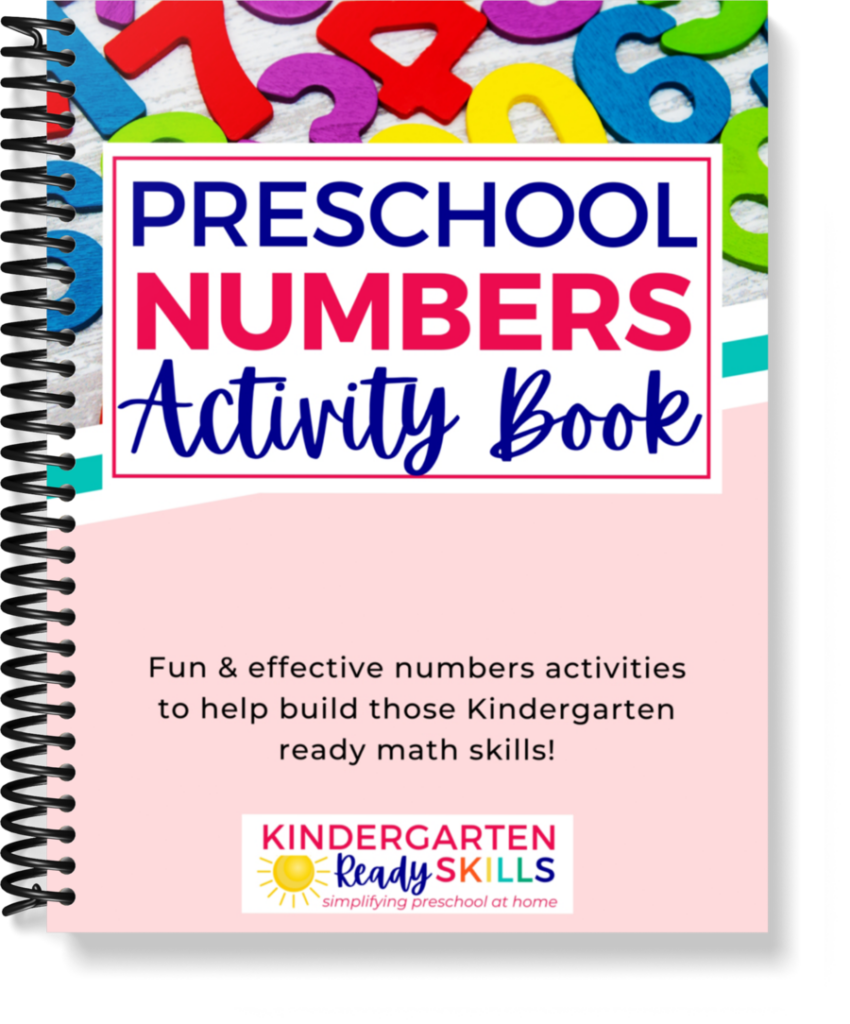 Get THE free
Preschool Numbers Activity Book
This freebie was designed to go along with the blog post Best Worksheets for Preschoolers for Numbers.
It includes activities for:
Numbers 1-10
Counting
Identifying Numbers
Writing Numbers
Number Words
and more!
There's a number worksheet for each number 1 -10 and they build on each other.
If you want to help your preschooler practice number skills, you'll want to be sure to grab these printable activities here.
FREE PRESCHOOL SHAPES ACTIVITY BOOK
The preschool shapes activity book is another great resources for preschool math.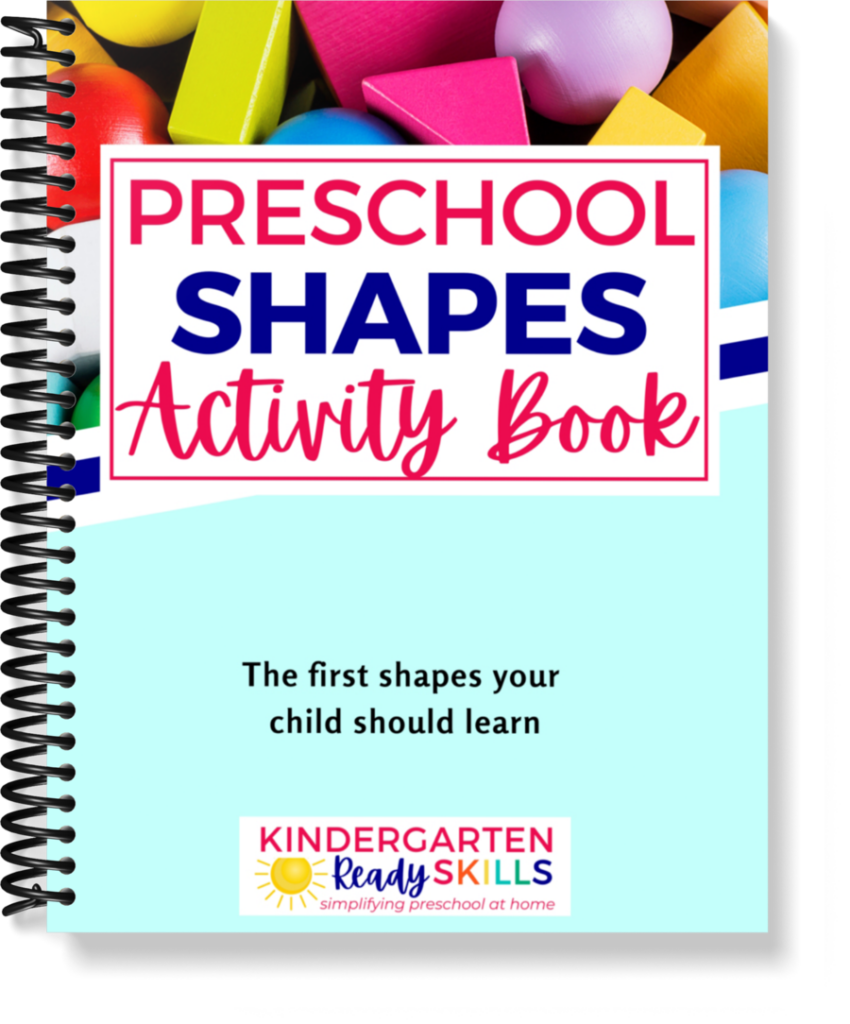 Get THE free
Preschool Shapes Activity Book
This freebie was designed to go along with the blog post 6 Best Shapes Worksheets for Preschoolers.
The Free Preschool Shapes Activity Book is the perfect tool! It includes activities for:
Identifying Shapes
Shape Charts
Matching Shapes
Circle
Square
Triangle
Rectangle
Hexagon
Star
FREE PRESCHOOL TRACING ACTIVITY BOOK
If you're working with your preschooler build up their fine motor skills and pre-writing skills, these free printables will be so helpful!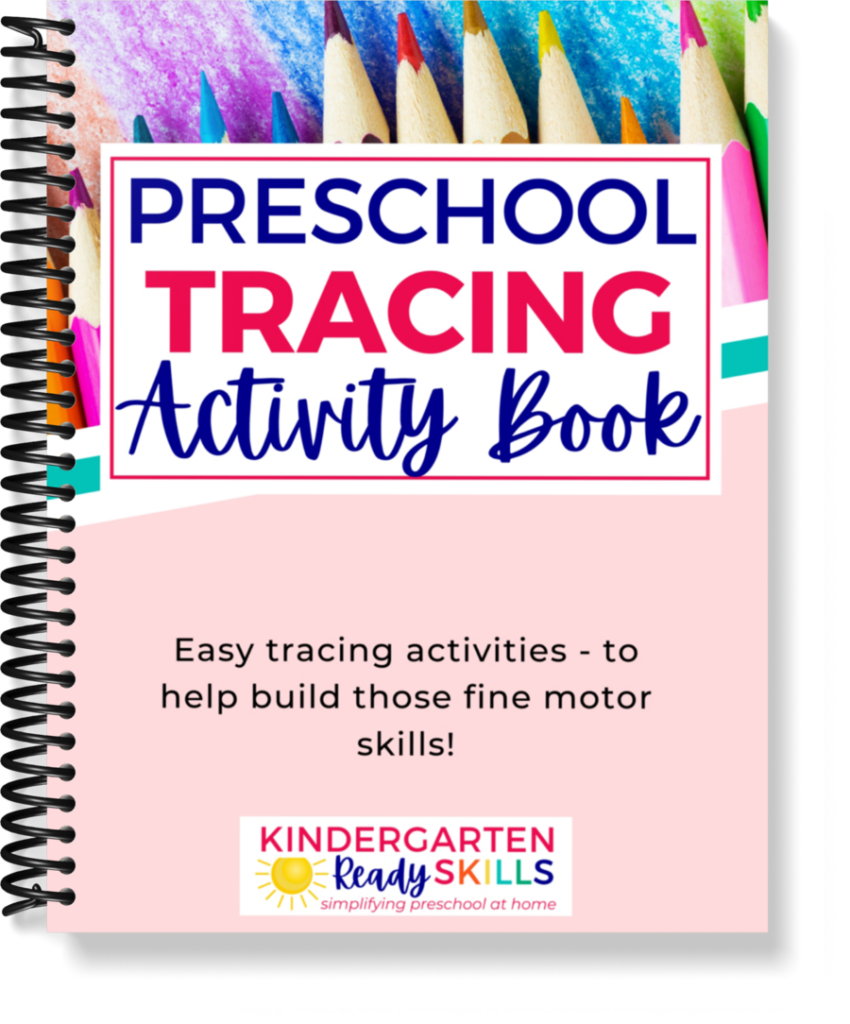 Get the free
Preschool Tracing Activity Book
These free printable preschool worksheets were designed to go along with the blog post Tracing Worksheets for Preschoolers.
I recommend reading that post while you use these tracing freebies so you understand the progression of skills and how to help your child build up those pre-writing tracing skills.
The Free Preschool Tracing Activity Book includes activities for:
Simple Pre-writing
Themed Pre-writing
Pencil Control Paths
Number Trace
Letter Trace for capital letters and lowercase letters
ALPHABET WORKSHEETS
Of course, preschool learning isn't complete without talking about letter skills.
I'm going to be posting in-depth guides to each letter of the alphabet on this blog.
It started with the Letter R Worksheets for Preschoolers post last month.
The freebie designed for that post is the Meet the Letter R Activity Book.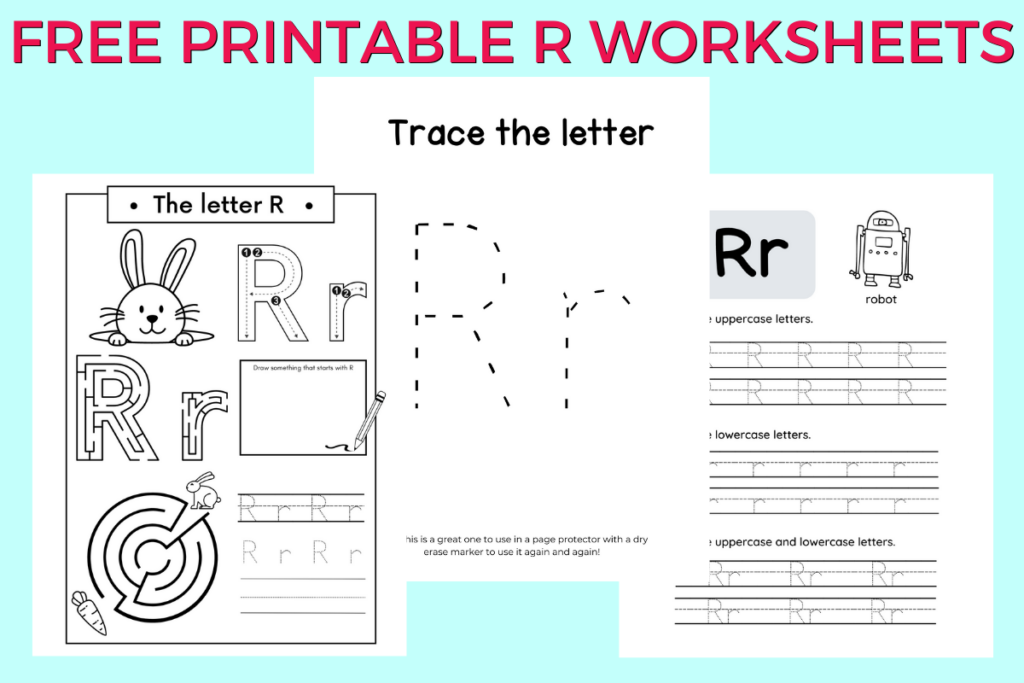 I'll continue to do in-depth guides to letters of the alphabet just like that one until we cover all of the alphabet letters.
I have also created The Ultimate Alphabet Learning Kit, which is the most comprehensive resource I've ever seen for teaching preschoolers letter names, letter sounds, and letter writing.
FREE PRESCHOOL PRINTABLES
All of these pre kindergarten worksheets are a great way to teach the young learners in your life the skills they need before they become kindergarten students. These resources are perfect to use with your child at home or in a preschool classroom.
If you're still with me, it's time to take action.
Choose the free preschool worksheets that you want from this post and sign up to grab them.
And be sure to join my email list community here to get new preschool freebies sent to you each month.
This educational website is a wealth of learning resources dedicated to helping families prepare their children for kindergarten easily and effectively.
What other types of free printable worksheets for preschoolers would you like to see? Science worksheets? Sight words? A coloring page?
I'd love to hear from you and create what you're looking for! Let me know in the comments below.