Fun Flowers Crafts for Preschoolers
These fun flowers craft for preschoolers are a fun way for your child to make their own DIY gifts for occasions like Mother's Day or Teacher's Appreciation Day. And if you're doing Preschool at home these flower crafts ideas are a great way to weave art and fine motor skills practice into your learning day!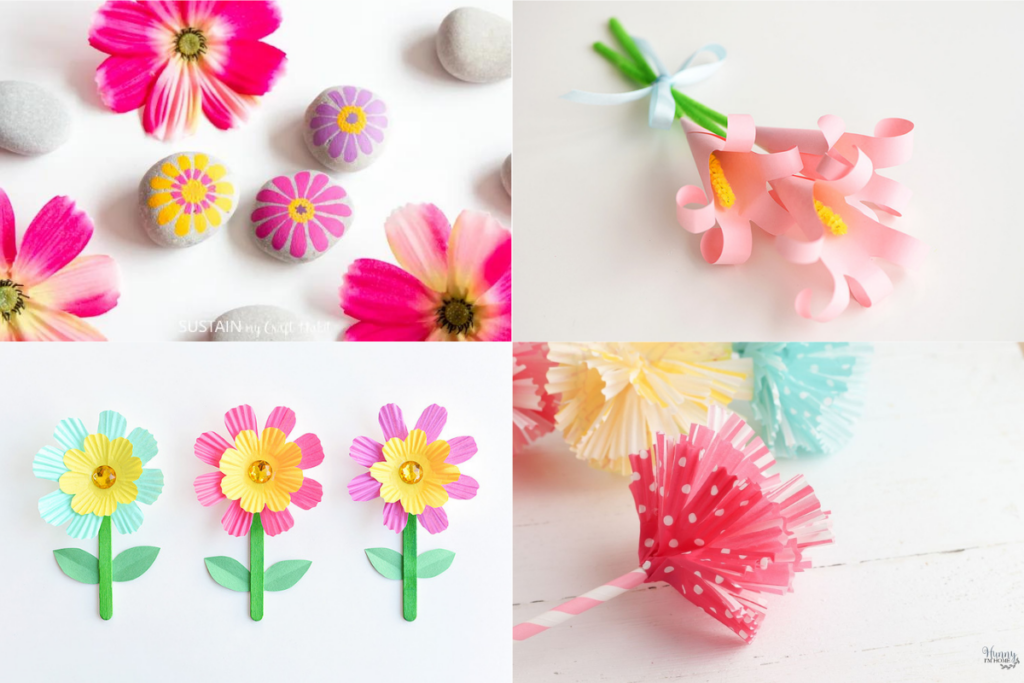 SIMPLE FLOWER CRAFT IDEAS
I'm sharing my favorite flower crafts from around the internet with you.
This post has many creative ideas to make a great craft with your preschooler. Spring and Summer are the perfect time for a flower art projects.
It's an easy peasy way to incorporate arts and crafts into your learning day.
And these flower activities are also a fun way to introduce some science experiments with your child.
CRAFTS FOR PRESCHOOL AT HOME
A simple way to add crafts to your homeschool preschool day is to introduce a craft with a book.
I like to read with my preschooler about a topic, like flowers, and then continue to talk about what we read while doing a craft.
If you want to try this strategy with a book and a fun craft, I'll share my top favorite books for preschoolers about flowers at the bottom of this post.
If you want even more ideas for Spring crafts, check out this post with 32 Spring Activities!
CONSTRUCTION PAPER FLOWERS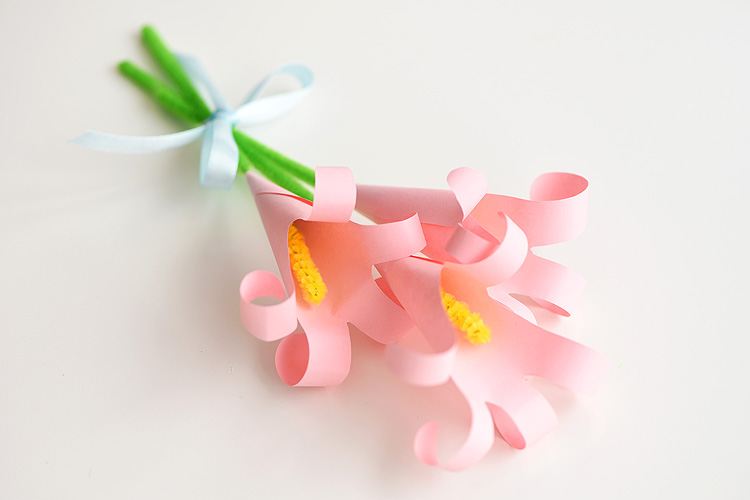 Handprint Paper Lilies from One Little Project
This fun paper flower craft is a meaningful craft gift just made from pipe cleaners and construction paper. Handprint crafts always make great gifts!
Dancing Mother's Day Flowers Craft from The Soccer Mom Blog
A sweet kid-made Mother's Day flower craft just for mom on her special day with construction paper and craft sticks.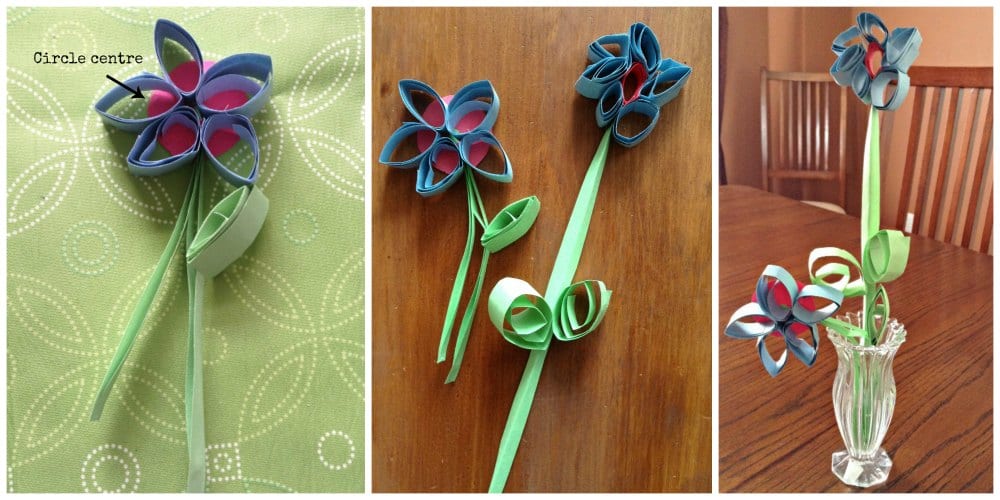 Construction Paper Flowers from Ottawa Mommy Club
These construction paper flowers are easy to make and are fun for preschoolers. This simple flower craft also makes a great Mother's Day gift for mom or grandma.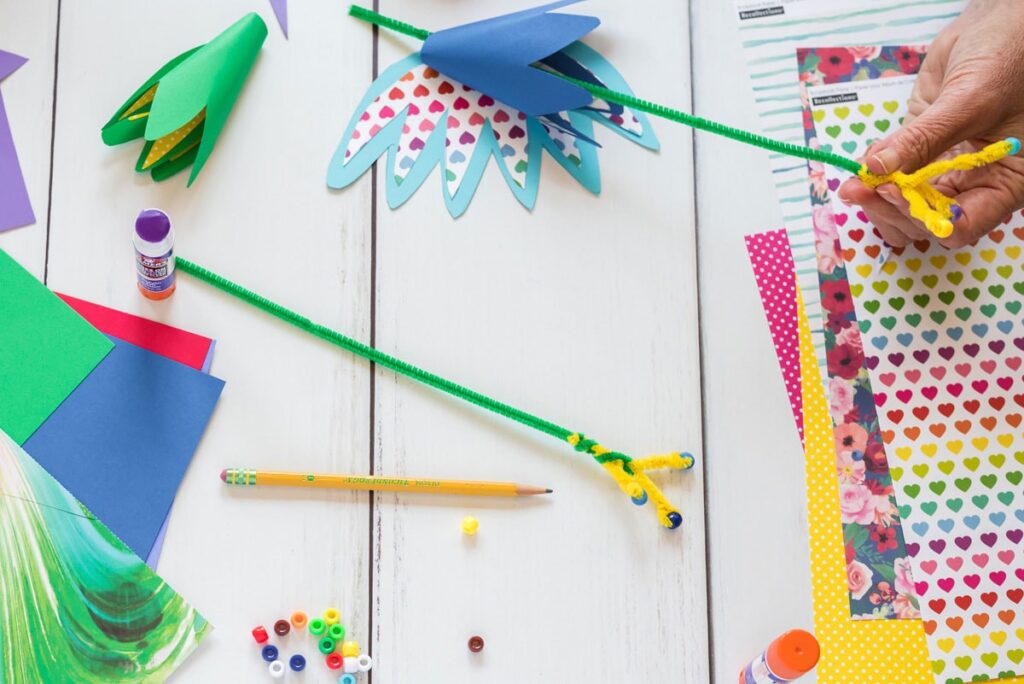 Tropical Paper Flowers from Crafts by Amanda
These are fun and colorful paper flowers made from scrapbook paper.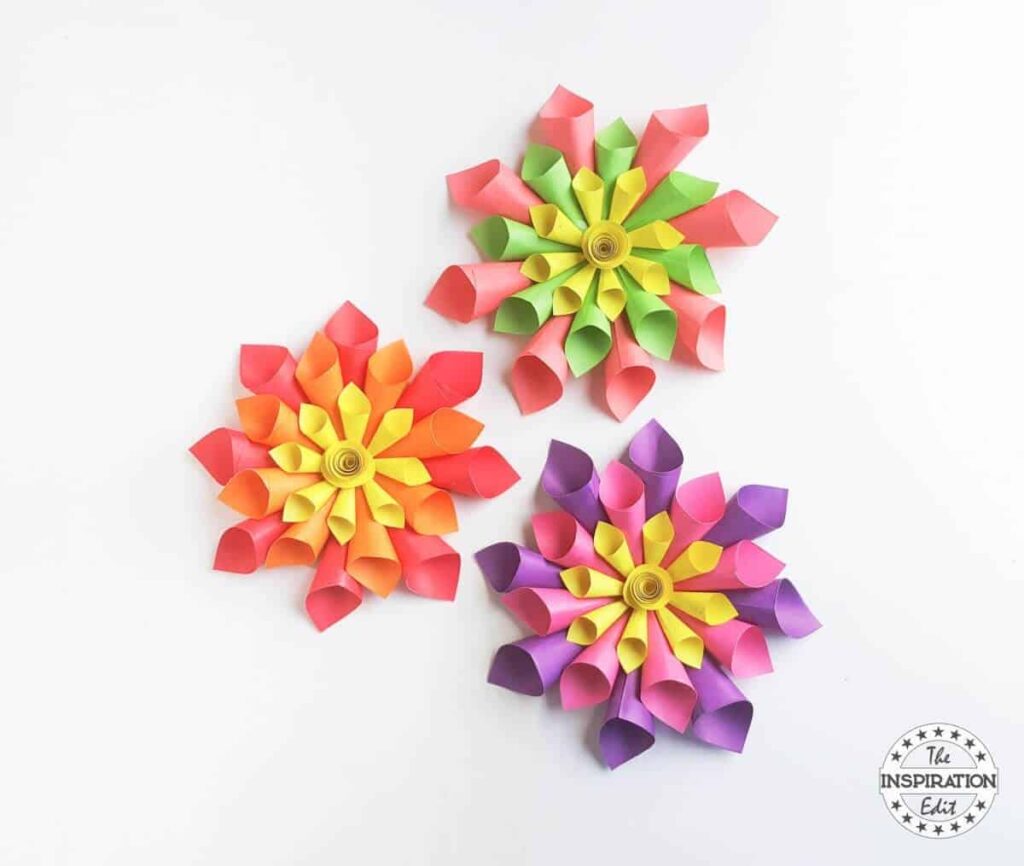 DIY Paper Dahlia Flowers from The Inspiration Edit
This is a great chance to develop fine motor skills, talk about flowers and the spring season, and get your child's imagination going.
PAPER PLATE FLOWERS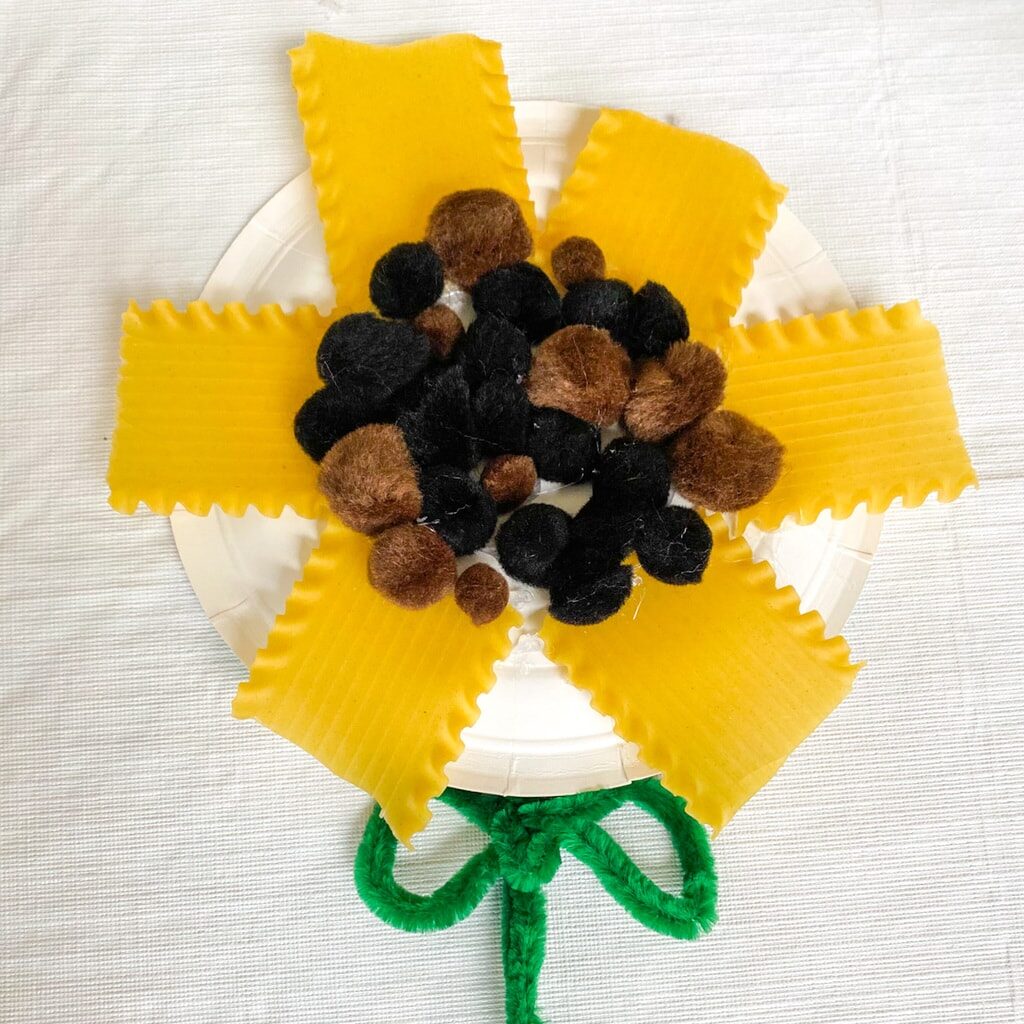 Sunflowers with Paper Plates and Pasta from Plate in 28
Learn how to make sunflowers with this adorable paper plate and pasta craft. These DIY sunflowers make a fun gift from your child or even Spring decor!
TISSUE PAPER FLOWERS
Easy Tissue Paper Flowers from Two Kids and a Coupon
Bring color indoors for any occasion with these easy tissue paper flowers for kids and adults. This one is easy enough for preschoolers but fun for older kids too.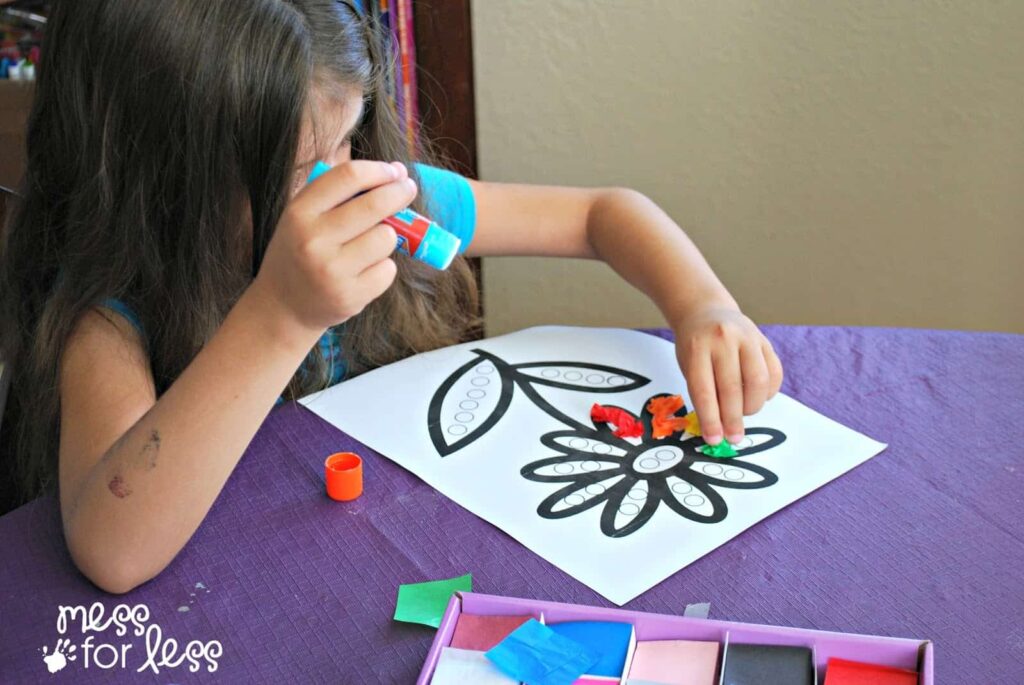 Tissue Paper Flower Art Activity from Mess for Less
This tissue paper flower art activity makes for great fine motor practice! Comes with a free printable which makes it an easy kids activity to do.
Coffee Filter Flowers with Tissue Paper from Mess for Less
This is a fun one using wet tissue paper and coffee filters to create colorful flowers.
CUPCAKE LINER FLOWERS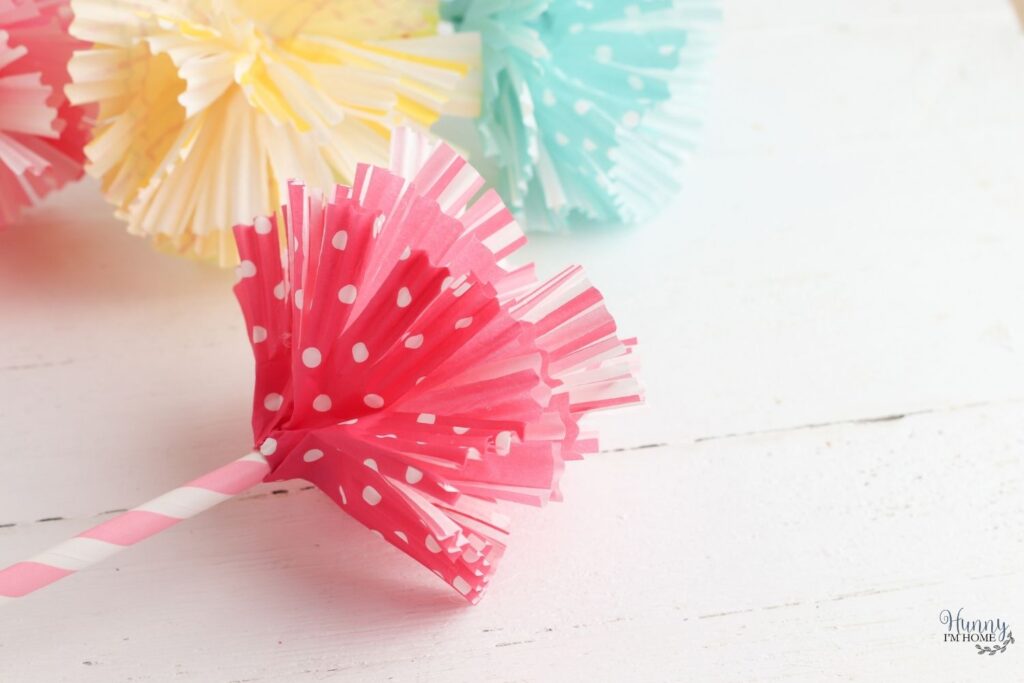 Simple Cupcake Liner Flowers from Hunny I'm Home DIY
Aren't these beautiful? Turn colorful cupcake liners into adorable paper flowers with this simple craft for kids.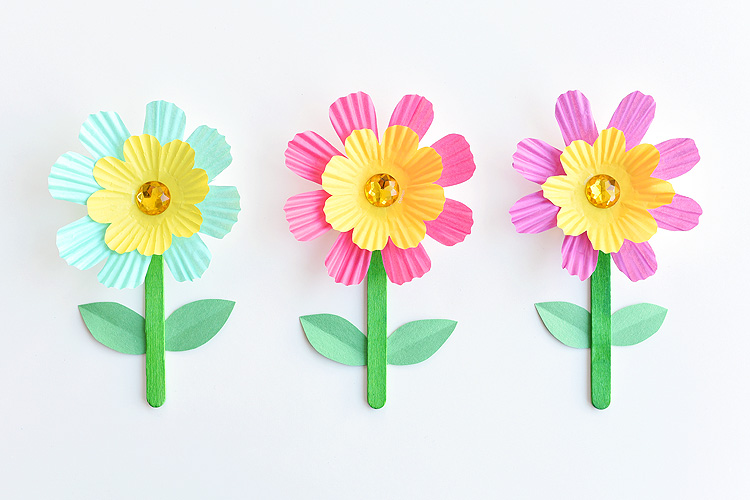 Or these Simple Cupcake Liner Flowers from One Little Project
I just love how these two beautiful flowers crafts come out looking so unique even though they both use cupcake liners!
EGG CARTON FLOWERS
DIY Egg Carton Flower Crown from Mimosas and Motherhood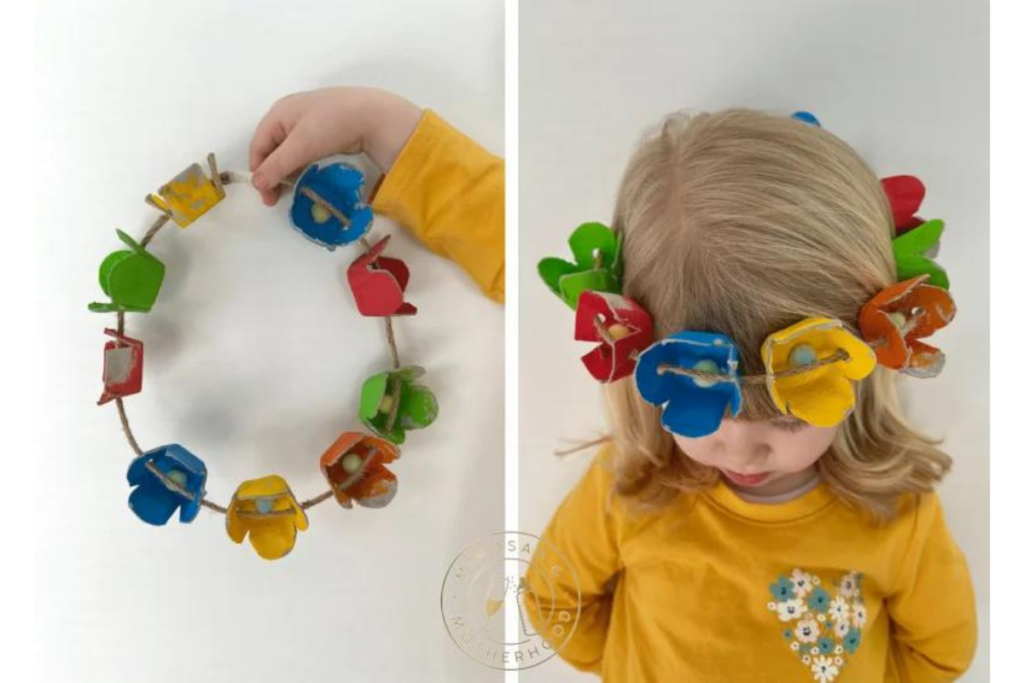 You can make this DIY egg carton flower crown using supplies you probably already have at home. Such a fun way to upcycle your recycling!
PAINTED FLOWER CRAFTS FOR PRESCHOOLERS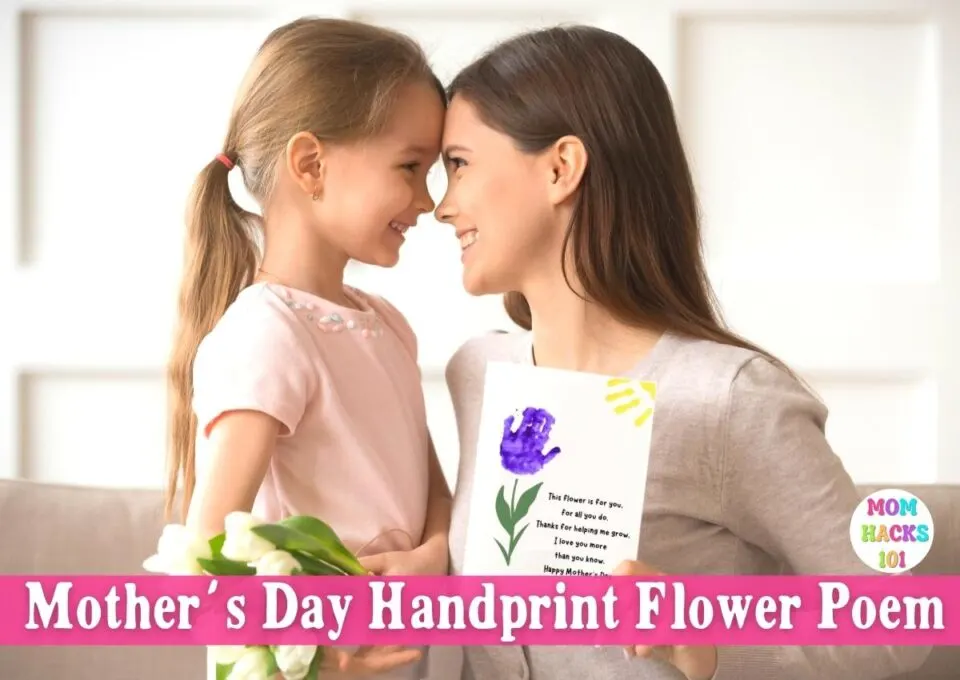 Mother's Day Handprint Flower Poem from Mom Hacks 101
Grab some paint and help the kids make a Mother's Day Handprint Flower Poem!This Mother's day handprint poem makes the perfect keepsake gift.
Painting with Flowers from Mommy Evolution
Such a fun idea to actually replace your paintbrushes with real flowers! This is a good one for multi-sensory exploration.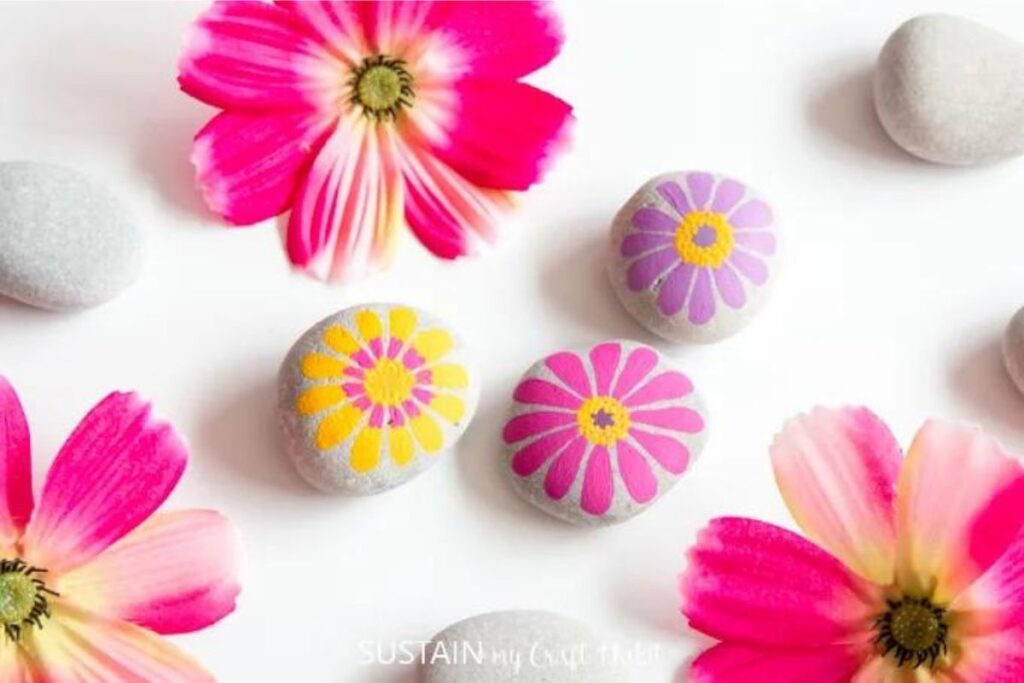 Painted Flower Rocks from Sustain my Craft Habit
It would be fun to do a rock hunt in the yard with your preschooler and then beautify them with this painted rock flower craft.
FLOWER BOOKS TO READ WITH YOUR CRAFT
To weave a Spring flower craft into your learning day, I'd start with a book about flowers.
Then, I'd talk through what you read together before turning to your fun craft.
Here are some of my favorite books to read alongside flowers crafts for preschoolers:
The Tiny Seed by Eric Carle – a beautiful flower lifecycle book
I Can Grow a Flower from DK Readers
Planting a Rainbow by Lois Ehlert
Plants in Spring by Martha Elizabeth Hillman Rustad
Zinnia's Flower Garden by Monica Wellington
FLOWERS CRAFTS FOR PRESCHOOLERS
Now you have lots of fun ideas and you're ready to help your preschooler make their perfect flower craft.
I hope your child has so much fun and makes a great project!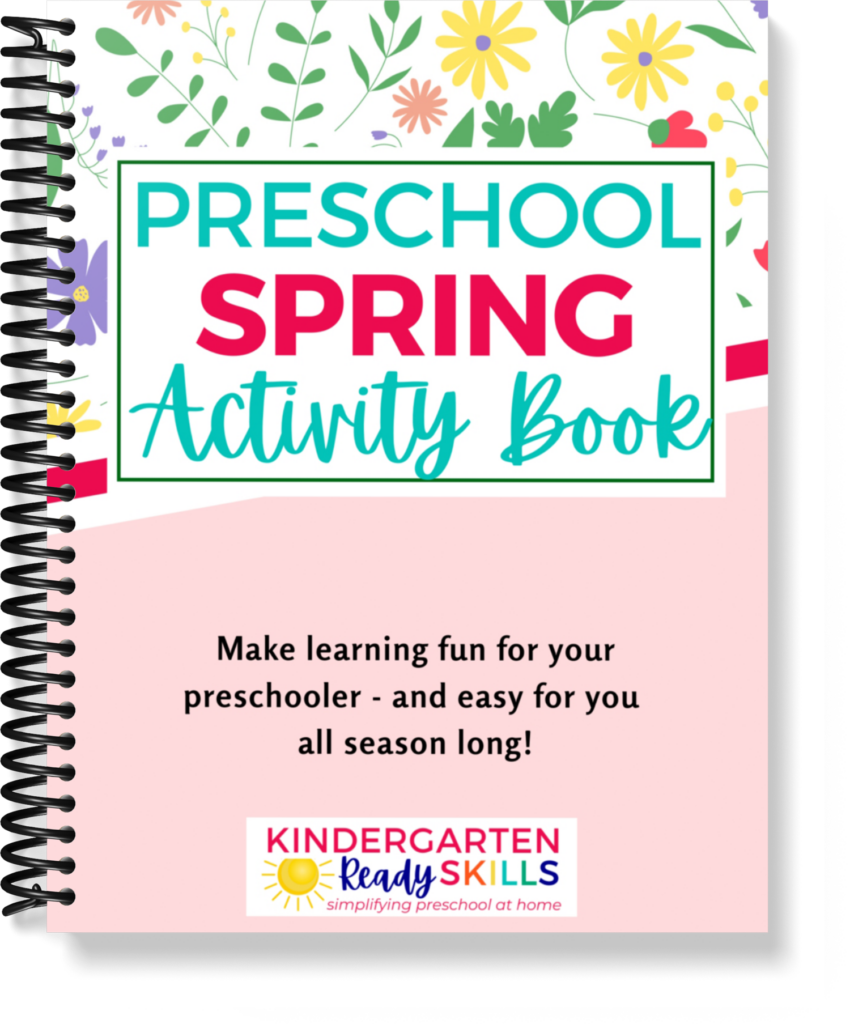 Get THE free
Preschool Spring Activity Book